In the world of social media, a blue tick mark next to your name signifies that you are a verified account and someone of importance. The same goes for Telegram accounts, the Telegram Team can mark with a blue tick official large accounts. While not everyone can get a blue tick on their social media accounts, anyone with a Telegram Premium account can put a custom emoji blue tick next to their name!
This fun and creative way of personalizing your profile is easy to do with Telegram. In this article, I'll show you how to create and add a custom blue tick emoji to your Telegram profile to make your account stand out amongst your friends.
Requirements for a Blue Tick on Telegram
To add a blue tick to your Telegram profile using custom emojis, you'll only need two things:
A Telegram Premium account: This account type offers a range of advanced features, including the ability to create and add custom emojis to your profile. To upgrade to a Premium account, simply tap the three lines in the top left corner of your Telegram home screen, then tap Settings > Premium.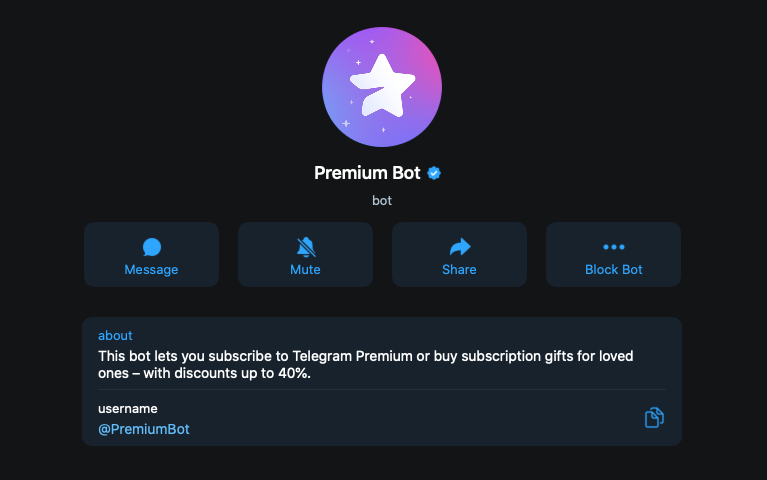 A blue tick emoji image: There are great pre-made packs you can install, each coming with a wide range of variations, including the classic blue tick along with different colors, shapes, and styles. I highly recommend this Verification Emoji Pack.
Now that you have what you need, you're only a few short clicks away from having your very own custom blue tick "verified" emoji on Telegram.
Adding a Blue Tick Mark on Telegram
Once you have a Telegram Premium account, you just need to follow these steps to add the blue tick mark to your Telegram.
Add the Verification Emoji Pack by following this link and clicking "Add Emoji."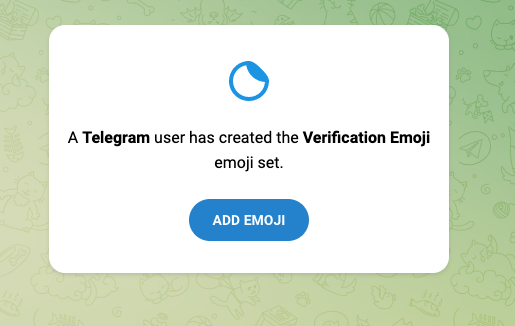 2. Once the emoji pack opens in Telegram, click the "Add" button within Telegram.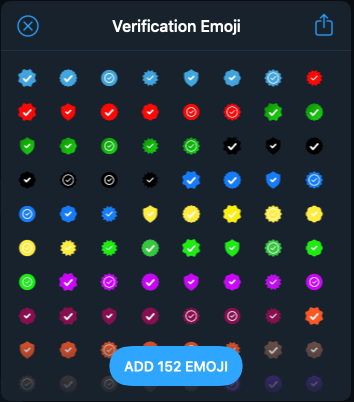 Add a badge to your Telegram name:
Select the "Set Emoji Status" button on Telegram. On the computer, you can find this button at the top next to the search bar. For mobile applications, the emoji status button is in the left-hand menu.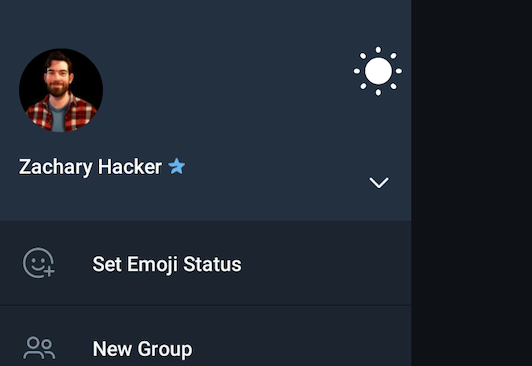 2. Navigate to the Verification Emoji Pack and select your tickmark of choice.
And there you have it - without very much effort, you can have your very own "verified account"blue tick on Telegram!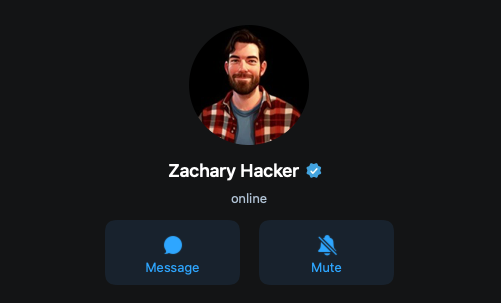 For more fun tips on customizing your Telegram, check out this guide on how to create custom sticker packs. This is a great option if you're design-focused and want a truly custom blue tick. You can even create your own blue tick emoji using graphic design software like Adobe Illustrator or Canva.
Conclusion
Utilizing Telegram's built-in tools, Premium users can easily create a unique blue tick emoji that resembles a verified account, reflects their personal brand, and is sure to catch their friends' eyes.
In the end, customizing your Telegram profile is all about having fun and expressing yourself. So, whether you choose to create a blue tick custom emoji or use other fun features, remember to have fun and get creative with customizing your Telegram profile.