Telegram is a popular messaging app that many people enjoy using to communicate with friends and family. Emojis play a crucial role in digital conversations, allowing us to convey emotions and ideas. They are especially important for representing the identity of membership-based businesses within private Telegram channels and groups. In this blog, we will show you how to create your own custom emojis in Telegram, making your chats even more fun and personal.
Getting Ready to Create Emojis
Before creating your emojis, you will need an image editing program (like Canva, which is beginner-friendly, or GIMP, a more advanced one) and the Telegram app on your computer or the Telegram web version.
Next, select the images you'd like to transform into custom emojis. You can either create your own or search for them online. For this guide, we'll focus on creating a custom static emoji. Make sure the images are in PNG or WEBP format, have a transparent background or layer, and measure precisely 100x100 pixels in a square shape.
Making Custom Emojis on Telegram
Once you have your images, follow these steps to create your custom emojis:
1. Open Telegram on your computer or use the web version, and search for the "Stickers" bot.

2. Start a chat with the bot, send "/newemojipack", and choose "Static emoji" to create a new collection of emojis.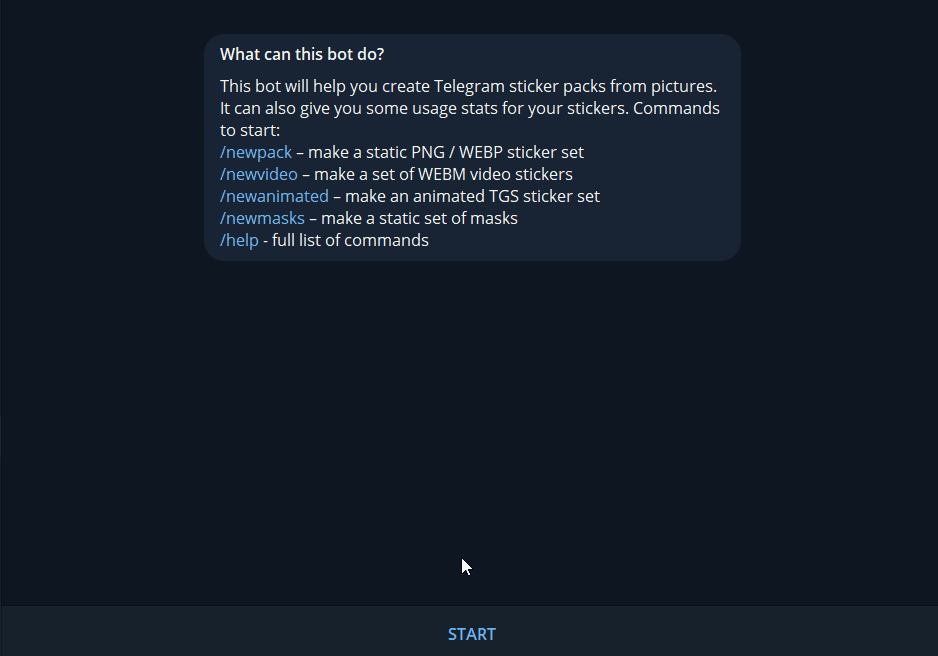 3. The bot will guide you through naming your collection and uploading your first image. I will be creating emojis based on my cat.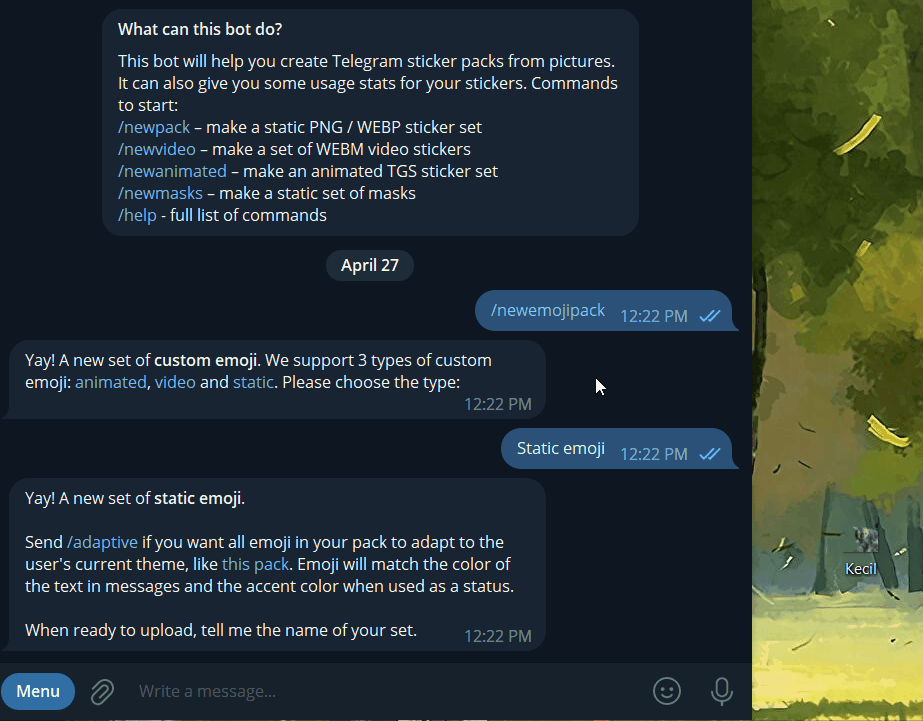 4. Choose an existing emoji to connect with your custom image – this will help you use it in chats.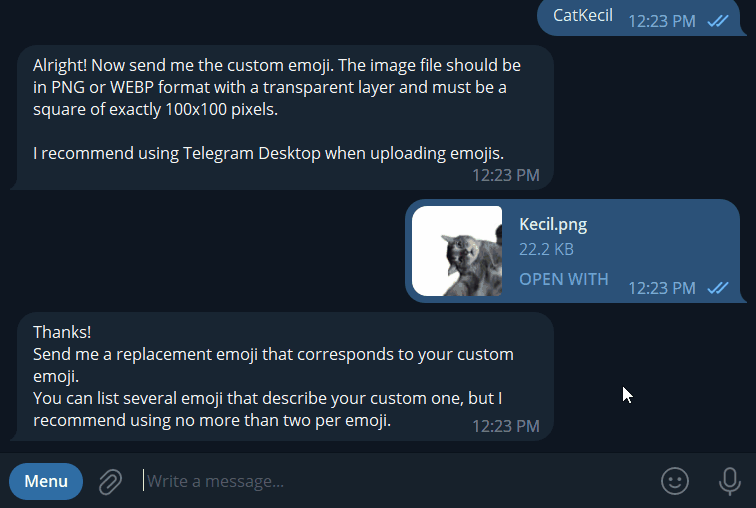 5. If you want to add more images to your emoji collection, go ahead and send the next emojis. When you're done, send /publish.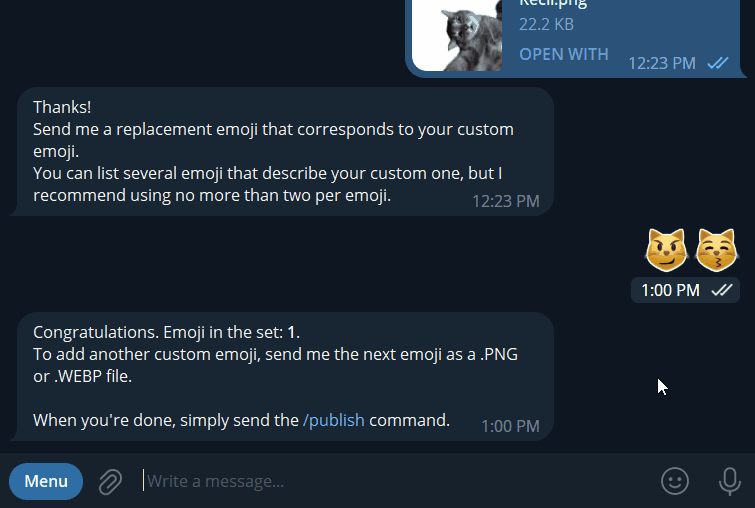 6. Telegram will let you choose your custom emoji to be used as the icon for this emoji set. If you /skip this, Telegram will use the first emoji you added to this set. You will also need to give a short name to this emoji set.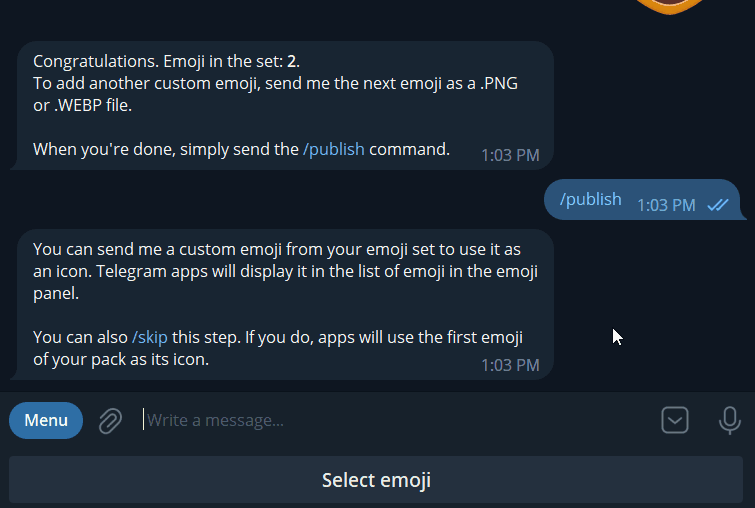 7. Click on the link provided by the bot, choose "Add emoji", and you can now use your custom emojis in your Telegram chats!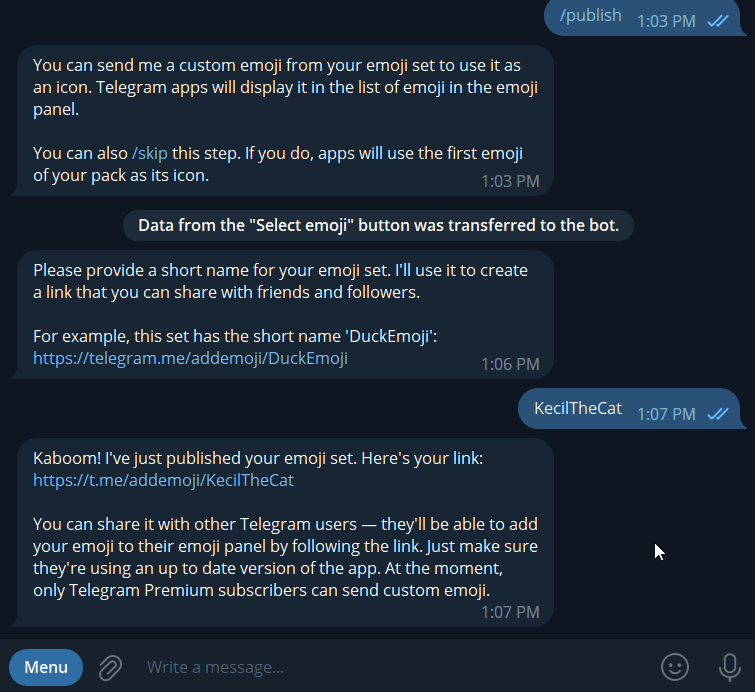 Tips for Designing Custom Emojis
To make your custom emojis look great, follow these design tips:
Keep your designs simple – they should be easy to understand, even when small.
Use bright colors that stand out.
Try to make your emojis look consistent by using a similar style for all of them.
Sharing Your Custom Emojis
Now that you've made your custom emojis, you can share them with your friends! Send the link to your emoji collection, or share the short name you chose when publishing the collection. Encourage your friends to make and share their own custom emojis to make your chats even more fun!
Conclusion
Creating custom emojis in Telegram is easy and enjoyable. This guide will help you design and share your own emojis, making your conversations more personal and engaging, and maybe get yourself a blue tick mark! Get creative and have fun with your new custom emojis in Telegram! If you're interested in creating a Telegram sticker instead, check out this informative article by Damian Ledesma.